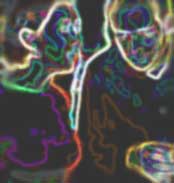 GARDNER ONLINE BOOKING

We promote musical and performance acts including: 'JOHN ZONN',
'THE CRACKLIN' GRIFFINS', 'ANDREW BAILEY' and 'DIEGO BROWN & THE GOOD FAIRY'.

You can find out more about these at our ARTISTES page.
Since our conception in 1993 we have:


Promoted and co-managed a vast amount of live performances.

Produced and distributed THE WEEDKILLERS' now obsolete 'Drink-Yer-Beer-Mailout-For-The-Privileged'.

Produced the gardneronline.co.uk website.

Helped to design and copywrite other websites.


Gardner Online Booking, Brighton, UK.
e-mail: johnmgardner(at)gmail.com


© Copyright exists on this website and on all products listed herein.
Infringement of this copyright could lead to prosecution under international law.