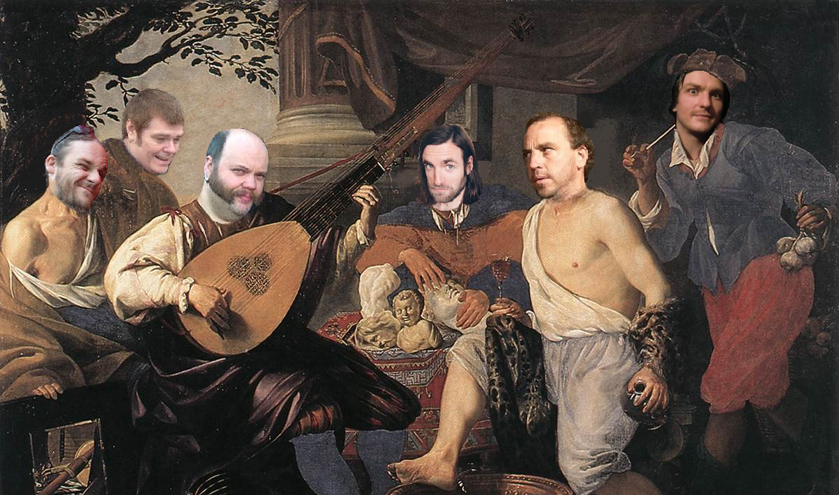 We play traditional Irish songs and music, plus some of the greats from the Pogues and Waterboys back-
catalogues. Book us now for: Parties, weddings, St. Patrick's week, pub gigs or any general celebration!!

The band can vary in size between a trio and a six-piece, depending on what you need, and we usually perform
around 1hr40mins of music, with a break in the middle. .

Our repertoire includes some fifty or so songs and tunes , including favourites such as:
'Dirty Old Town', 'Whiskey in the Jar', 'Fairytale of New York', 'Fisherman's Blues', 'Wild Rover'
and many, many more... We can also sometimes do special requests, if given advance notice.

We supply our own equipment - unless otherwise specified - and additionally we can provide interval background
music (this is NOT a substitute for a full-on disco!) to create a complete evening/afternoon of entertainment!!!

Based in Brighton we cover a broad area of South-East England (or potentially further) and have been
receiving rapturous applause everywhere, from: Community Clubs to Function Halls, Pubs, Colleges, Steam Fairs...



A Few Testimonials...

1) "...Thanks for playing at our wedding reception. I know we thoroughly enjoyed the evening
and have received lots of comments from friends and family who thought you were great."

2) "...The music was just what we wanted, and it clearly went down a storm with the guests
- we had an excellent night."

3) "...Guys, Thanks for playing our wedding in Bournemouth. It was an amazing set. Everyone
has said how good you were and it really made the wedding. It was brilliant. Thanks again!"

4) "...Just a quick note to thank you and the rest of the band again for such a fantastic night last Saturday.
I'm sure I left you in no doubt how impressed I was anyway, but I wanted to let you know that I've
had non-stop calls and emails from our guests saying how brilliant they all thought you were."

5) "...Thank you so much for performing at my 40th. As I selected the group from the Internet lottery
without ever seeing them play, I did run the risk of The Muppet Show band turning up, or worse…
a no show. Credit must go to lastminutemusicians.com, with its customer testimonials, for my choice
and like all the others I am so pleased that I chose The Cracklin' Griffins. Communications were
fluid and organisation was commonsensical; set-up was well orchestrated and the performance was
fantastic, with a well-segued set, easing guests onto the dance floor. When everyone I have
spoken with since the party mentions how great the band was, it confirms that it wasn't just my
'three sheets to the wind' disposition that made the night so enjoyable. Thanks again."

6) "...We would like to say a special thank you for you playing at our wedding on the 5th
March, you were BRILLIANT! Everyone enjoyed themselves and I think it will be a talking point with
our Irish family for years!"

7) "...I can't reiterate enough how pleased we were with choosing the Cracklin' Griffins for
our wedding. You guys were soooo good! Well, as for your toughest critics - 'the many Irish' guests
who attended our wedding - their response was "where did you find an Irish band as good as you outside
of Ireland!" So I think that's a pretty good testament! Put simply, you guys were simply the best."

8) "Please pass on our sincerest thanks to the band, they did an amazing job, and they really
helped to get the party started. Most importantly, everybody had a really great time and they
have all said it was a night to remember. Thanks again."

9) "Please can you pass on our thanks to the Cracklin Griffins who played at our parents 50th
Anniversary party last night. They were excellent entertainment and everyone really enjoyed it. I
hope they enjoyed the evening as much as we did, thanks again."

10) "I just wanted to say a massive thank you to the band for a fantastic night of music at
Lynsey and Ed's wedding last Sunday. They were a huge success with everyone, especially the bride
and groom - exactly what they wanted! There were lots of comments on how good they were,
particularly Jim's voice. We even managed to get Ed's dad up, which is unheard of, but he is
Irish so it must have got to him! I hope the band enjoyed it as much as we did. I hope I get to
hear the band again one day and won't hesitate to recommend them. Thanks again"

11) "Hi guys, I know it's been ages since our wedding (14th September at Pangdean), but Emma
and I wanted to give you all a belated and sincere thank you for your amazing set. It really made
the evening what it was. Have a great Christmas and hope to see you playing in Brighton again soon!"

12) "I just wanted to send on a quick note to say a big thank you. Having the band play at
our wedding topped the day off for us and for our guests."

12a) "The Cracklin' Griffins made our wedding day. From the moment they started the dance floor
was full, there was something for everyone, young and old. I requested that they play a few waltzes
for our older guests which went down really well. All our guests have been talking about the band
for weeks after the wedding with many saying it was the best wedding band they had ever seen! I would
highly recommend the Cracklin' Griffins for any event." Corri & Garry Noone, May 2014.

14) "I'd just like to thank you all for such a brilliant set, I've lost count of the amount of
people coming up to me saying the band made the night! The Dome staff were saying it's the best
reception they've ever had, we believe that is down to you guys, you certainly know how to get a
dancefloor packed! Thanks again and we both look forward to seeing you play at other events.
Liam and Heather O'Hagan, August 2014.

15) The Cracklin' Griffins were amazing and brought the house down. They delivered 2 great sets
and the dance floor was full for the majority of the night. Everyone I spoke to afterwards was
saying that they were great and my Dad, who has seen and heard plenty of Irish music groups, said
they were brilliant.
Steve Madrigan, April 2015.



You can check our archive of past live dates at our EVENTS page, get
the answers to Frequently Asked Questions (recommended for anyone
thinking of booking the band) or you can purchase MERCHANDISE.

To hear what we sound like you could visit our myspace page, where it's possible to listen to
whole songs by clicking on the 'Music' button on the left-hand side, for the list of songs.
Or if you prefer short 30-second samples, then click on these buttons below: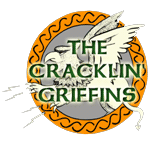 are:

Jim - Vocals, Acoustic Guitar, Tin Whistle (and Foot Drum with trio/4-piece)
Rich - 5-string Banjo & Backing Vocals
Simon - Fiddle
Joe - Accordion
Kev - Bass
Stew - Drums & Backing Vocals



For email enquiries contact:



johnmgardner(at)gmail.com

Or for telephone enquiries contact John on:

07866-217737


Songs & tunes that we regularly do:
The Irish Rover, Rocky Road to Dublin, Sally MacLennane (Pogues), The Rare 'ol Mountain Dew, The Black Velvet Band, The Raggle-Taggle Gypsy, All for me Grog, The Leaving of Liverpool, Molly Malone, Broad Majestic Shannon (Pogues), South Australia, The Mason's Apron, Liverpool Lou, Rocky Top, The Song with No Name (Shane MacGowan), Drunken Sailor Medley, Tell Me Ma, If It Should Please You, Galway Girl (Steve Earle), Dark As A Dungeon, When The Boys Come Rolling Home, Old 97, Ballydesmond Polkas, Old Dan Tucker, Come Out Ye Black and Tans, The Fields of Athenry, Streams of Whiskey (Pogues), The Cave and Winter Winds (Mumford & Sons), Johnny Come Lately, A Man you don't Meet Every Day, The Irish Washerwoman/Coleraine Jig/Morrison's, Hold The Woodpile Down, Raglan Road, The Auld Triangle, Seven Drunken Nights...

Others that we sometimes do:
The Foggy Dew, Bang on the Ear (Waterboys), A Pair of Brown Eyes (Pogues), Drowsey Maggie (reel), If I should Fall from Grace with God (Pogues), Boys from the County Hell (Pogues), Paddy Works on the Railway, Kesh Jig, The Wild Colonial Boy, Finnegan's Wake, John Ryan's/Dennis Murphy's (jigs), Jesse James, Duelling Banjos, Greenland Whale Fisheries, Follow me up to Carlow, Foggy Mountain Breakdown, The Kerry Recruit, A Rainy Night in Soho (Pogues), McAlpine's Fusiliers, Ride Forever (Paul Gross), Brown Eyed Girl, Smugglers...




Joogleberry Acts

Get great recordings at: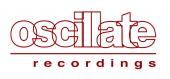 Click to go to:





© Copyright exists on this website and on all products listed herein.
Infringement of this copyright could lead to prosecution under international law.