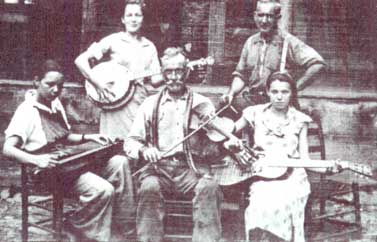 MUSIC


Howdy folks and a warm welcome to the Music section here at gardneronline.co.uk!

At GARDNER ONLINE BOOKING you can discover more about artistes like:
'THE CRACKLIN' GRIFFINS' and 'JOHN ZONN' - who might be
bookable for events such as parties, weddings, pub gigs, performance nights, etc.

You can buy CDs in the RECORD SHOP (run by JR DISCS) and in
the artists' archive area, you can read about the likes of '(ALIAS) JOHN RILEY' and
the bunch of rascals called 'SEVEN SISTERS', from way back in the stormin' 1980s.

Alternatively, you could bring things right up-to-date by checking out the extensive
'UP HOLSTER'section!





"Loopmasters Sample Libraries - Pro Sample CDs in wav/rex2/reason
formats, free preview loops, demo mp3's, reviews and more..."


Click here to go to the WELCOME page:

© Copyright exists on this website and on all products listed herein.
Infringement of this copyright could lead to prosecution under international law.