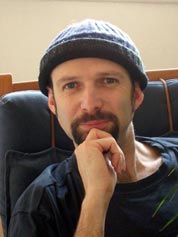 JR Discs is an independent record label and publisher that deals specifically with the musical artist, JOHN ZONN.
We also run the RECORD SHOP at gardneronline.co.uk

PHILOSOPHY: We are continually striving for QUALITY and it is our strongly held belief that music INTEGRITY
is more important than music INDUSTRY; which means that whilst we do work hard, we also believe in the
happiness of the human spirit and we always aim for PROFESSIONALISM to be inherent within everything we do!


RELEASES: John has produced a number of albums, EPs and singles since his musical roots began, in 1988. The
first three of these were initially released on cassette, but now all of his recordings are available on CD
or digital download. You can read reviews of them HERE





DISTRIBUTION: CD recordings (with lovely printed covers, in jewel cases) are available to buy from the RECORD SHOP
at this website, and many MP3 or WAV digital music files are now downloadable from the following online stockists:

Bandcamp - iTunes - Amazon - NetEase - ClaroMusica - Deezer - 7Digital
Jio Saavn - Tidal - Spotify - KKBox - Amazing Tunes - Google Play - Anghami


SUCCESSES:
* The album 'The Corona Suite' (2020) is available worldwide at the online stockists listed above.
* The singles 'Electric Land' (2020) & 'A Portrait Of Cary Grant' (2019) are likewise available worldwide.
* Other tracks have previously been on the playlists at RADIO GETS WILD (Internet), RÁDIO CLUBE DE
MONSANTO (Portugal), KIDN, KFMU & NPR (Colorado, USA) and SWINDON HOSPITAL RADIO (UK).
* In 2008, 'Lament For Ma Banjo-case' and 'Mes Parents Sont La France' reached #1 in the Spoken Word
and Chanson genre charts respectively, at EZFOLK.COM.
* In 2007, 'Mucky Pup' reached #1 at the now defunct ROCK CIRCLE online magazine, 'Night of the Moths'
became Song of the Day at the now obsolete BEATTHEMIX online music platform and two songs were played
at VIRTUAL OPEN MIC.
* In 2005, John was given a Silver Award by RADIO GETS WILD for the album 'Portfolio Career',
which was also reviewed at RUSSELLSREVIEWS.CO.UK
* The EP 'Los Galgos' was regularly on the CD player at THE JUGGLER CAFÉ in Shoreditch, London.


LEGAL: All our original literary, dramatic, musical and artistic works are represented within the
framework of the Copyright, Designs and Patents Act 1988.


© Copyright exists on this website and on all products listed herein.
Infringement of this copyright could lead to prosecution under international law.