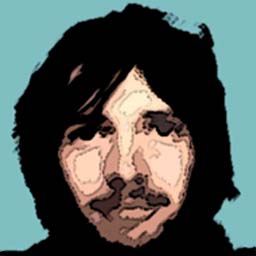 © JR Discs 1988/2002






Hard Fruit is a lovely album, that was produced by John Zonn in July 1988. It
wasn't cool to be a hippy then, but so what, the eighties were really boring!

This recording - the second in Zonn's 'John Riley' phaze - has eleven classic
songs on it, and is best-known for it's 'anti-80's' eclecticism, which can be
heard in the (Crosby, Stills and Nash-esque) 'In the Light of the Sun' opener;
the gloriously Punkish 'Skinheads in Uniform'; 'Running Away' (classic Lynyrd
Skynyrd soundy-likey), and 'Oogenesis' - which could only be described as
being straight out of the Ozric Tentacles songbook (if they had one!).

Whatever type of music you favour, you might find it here...well, unless you
like Reggae or Dance music that is...but even still, you may enjoy the ambience
of 'Englisserator' or the Futurist weirdness of 'Computerised Doom'. Oh yeah,
and there's a small helping of folk n' blues, to boot.

Has it been sold to you yet? Well why not? - buy it NOW!! Or if you don't
want to, then tell us how we could market it better.



Track Listing
		

In the Light of the Sun
Hopalong/Computerised Doom (click to play a sample)
Jig: Jack the Rambler
Skinheads in Uniform (click to play a sample)
Sleep Now
The Headhunter's Song
Englisserator/Oogenesis
Belladonna Baby
Running Away





Click here to go to the RECORDINGS page:



© Copyright exists on this website and on all products listed herein.
Infringement of this copyright could lead to prosecution under international law.