Recordings
Index
Contents
Highlights
Merchandise
Reviews
Events

Mystery Of The Universe/Back In The 80's | Version Francais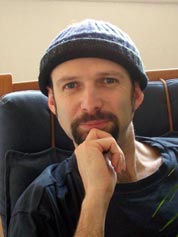 RECORDINGS

JR Discs is an independent record label and publisher that deals specifically with the musical artist John Zonn.

RELEASES: John has produced a number of albums and EPs since his musical roots began, in 1988. The
first three of these were initially released on cassette, but now all of his recordings are available on CD.
Click here for REVIEWS or click on the individual covers to find out more about each recording.




DISTRIBUTION: CD recordings (with lovely printed covers, in jewel cases) are available to buy from this site... email
us... and many MP3 (or WAV - Bandcamp) digital music files are also downloadable from the following online stockists:
www.IndiependenceMusic.net bandcamp.com www.amazingtunes.com


SUCCESSES: Tracks have been on the playlists at RADIO GETS WILD (Internet), RÁDIO CLUBE DE MONSANTO
(Portugal), AMAZING RADIO (Internet), KIDN, KFMU & NPR (Colorado, USA) and SWINDON HOSPITAL RADIO (UK).
In 2008, 'Lament for ma Banjo-case' and 'Mes Parents Sont La France' reached #1 in the Spoken Word and
Chanson genre charts respectively, at EZFOLK.COM. In 2007, 'Mucky Pup' reached #1 at the now defunct ROCK
CIRCLE online magazine, 'Night of the Moths' became Song of the Day at the now obsolete BEATTHEMIX online
music platform and two songs were played at VIRTUAL OPEN MIC. In 2005, John was given a Silver Award by
RADIO GETS WILD for the album 'Portfolio Career', which was reviewed at RUSSELLSREVIEWS.CO.UK
The EP 'Los Galgos' has regularly been on the CD player at THE JUGGLER CAFÉ in Shoreditch, London.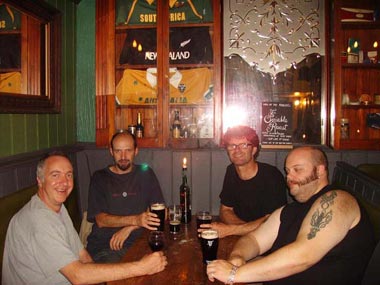 The 'Back in Blighty' launch party - August '08


LEGAL: We employ the

logo on all our original literary, dramatic, musical and artistic works to
show that they are represented within the framework of the Copyright, Designs and Patents Act 1988.



SONG SAMPLES:



Girls' Names

Through The Wood

A Nasty Piece Of Work

Mystery Of The Universe

Back In The 80's

The Wood Pigeon (live)

Family Man

This Time Of Year

The Wood Pigeon

It's a Dog's Life

I'm Not Your Child

Do the Seagulls Know it's Xmas?

Back in Blighty

Lament for ma Banjo-case

Varnished (you will last forever)

Los Galgos

Mes Parents Sont La France

When Science Meets Art

Hands of the Brewery

Don't Speak Too Soon

Mucky Pup



All the recordings on this site are available either in CD format or as individual mp3s, and further
Zonn-related buying opportunities can occur at the MERCHANDISE page! Email us for details.