Recorded live at Bom-Bane's Music Café, Brighton, in June 2013.
This is 33 minutes of banter, jesting, repartee, prose, and 3 songs!!!

The idea is that it's a 'snapshot' of an evening of live entertainment,
and thus it's rough around the edges, with low production and editing
quality. In fact, it's a 'point-and-shoot' recording exercise that
may possibly go against what is normally expected of a live album.
Anyway, listen if you dare!




Track Listing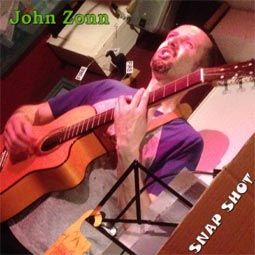 © JR Discs 2013

The whole mini-LP is streamable or downloadable from the Bandcamp
website, using the following link: Bandcamp John Zonn Snap Shot
Or the actual physical CD is available to purchase here.








Click here to go to the RECORDINGS page



© Copyright exists on this website and on all products listed herein.
Infringement of this copyright could lead to prosecution under international law.