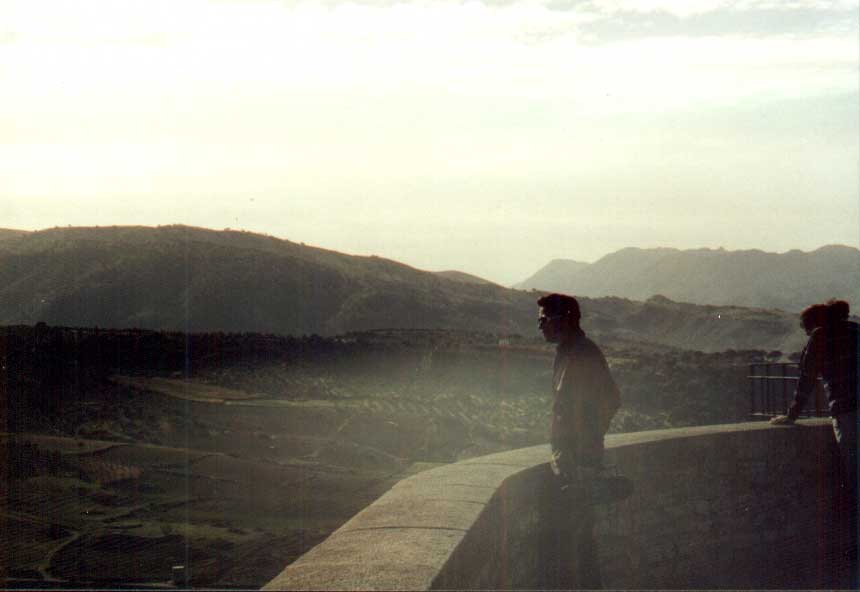 The King tells us what he can see out there...
(real photo of Elvis, at Ronda, Southern Spain) © 2001

Wilkommen, Bienvenue, Welcome!!


This is the website of John Gardner, who lives on the south coast of England, UK. He started
work on it in February 2002 and since then it has undergone a number of incarnations -
from aspiring political, social and environmental magazine... to a promotional space for
music and art practice.

John says: "So what do I do and what could you find here?"

"I'm a booking agent for Trad Irish & Pogues-style function band, The Cracklin' Griffins.
Plus, I often don the cap of John Zonn, musician & composer, who makes recordings and performs.


There are three main sections here - see the buttons below. Hopefully the first two ('Art'
& 'Music') are self-explanatory. The 'Classifieds' section is probably out-of-date.
However, I hope you enjoy these carefully-crafted virtual pages!"

NB: Clicking on the lovely 'Gardner' coat of arms below takes you back to the first (index) page.

All the best,
John Gardner"
(Proprietor)





Click on a button to go further...


Rent a Farmhouse in Burgundy for your holiday breaks:
Sleeps up to 8 persons. Not far from Fontainebleau, Paris, Provins,
Disneyland, Wine country, Morvan National Park...
Click on this external link - House in Voisines


Rent a Cottage in Kington, Herefordshire for your holiday breaks:
Sleeps up to 4. Close to Kington, Hay-on-Wye,
Welsh Borders, Hergest Ridge, Offa's Dyke Path...
Click on this external link - Holiday Cottage on Welsh Borders


gardneronline.co.uk, Hastings, UK.
e-mail: johnmgardner(at)gmail.com

© Copyright exists on this website and on all products listed herein.
Infringement of this copyright could lead to prosecution under international law.